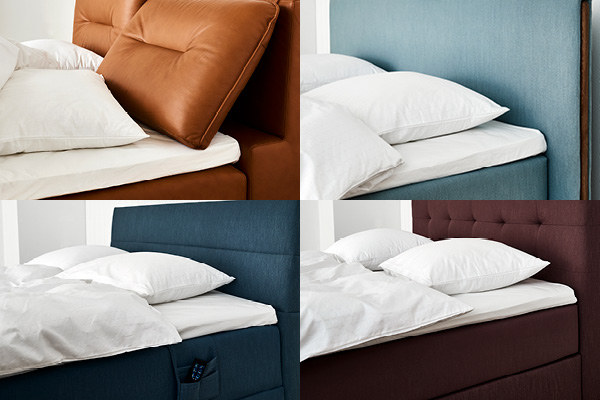 Box, continental or adjustable?
Skagen Beds aims to offer as many options as there are individual preferences.
Skagen Beds Box mattresses offers optimal sleeping comfort for many years with a double pocket spring system, turnable core and up to a 7 zone comfort system.
Skagen Beds Continental beds provide excellent sleep with additional pressure distribution and comfort. The continental beds have a single pocket spring layer in the box base and up to a 7 zone comfort system in the turnable main mattress.
Skagen Beds Adjustable beds combine the best comfort with features that give you new options. With a wireless remote control, you are able to raise and lower the back and foot sections of the bed as required. The adjustable bed is a combination of an adjustable base with a turnable mattress that you can customise to meet your personal needs.
Advantages:
Turnable mattresses
The beds are built with a strong wooden construction
5 or 7 zone comfort system
Double pocket spring system on most of the models
The mattresses are offered in a range of firmness ratings
Choose from many different designs, e.g. Classic, Sandwich, elevation Motorbox 1 or Motorbox 2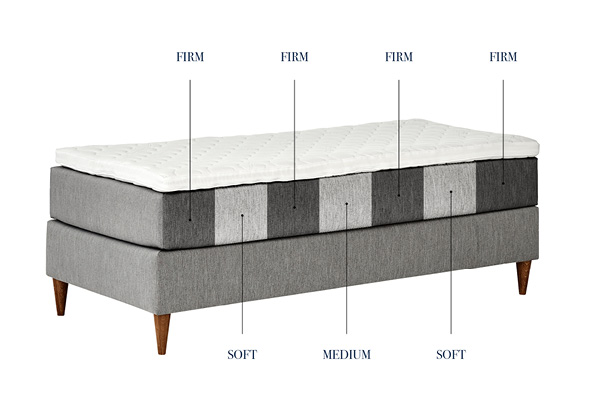 Skagen Beds 7 zone system provides support for the entire body whilst lying in bed. It is the mattress' job to support the body and we have designed our mattresses with the human body shape in mind. The zoned, divided mattress provides even and comfortable support allowing shoulders and hips to sink deeper into the mattress whilst giving firmer support for the waist. The support is the same whether you are on lying on your side or your back.
Sandwich Continental
Double pocket continental bed with:
Mattress topper
7 zone pocket mattress
Box mattress with mini pocket
Pocket Elevation
Pocket adjustable bed with:
Mattress topper
7 zone pocket mattress
Mini pocket, strong frame construction and strong motor
Double Pocket Box adjustable
Double pocket box adjustable bed with:
Mattress topper
7 zone pocket mattress
Mini pocket, strong frame construction and strong motor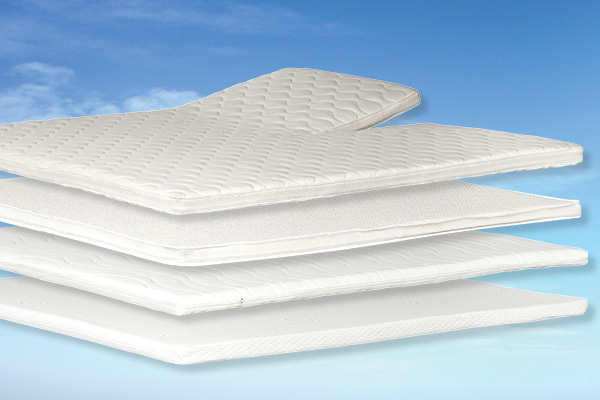 The right mattress topper helps to make a good night's sleep even better. The mattress topper should feel embracing, soft and at the same time allow the 7 zone system to provide the necessary support, making you feel cool and refreshed.
Skagen Beds' mattress toppers are luxurious and soft with different properties depending on which foam and textiles are chosen. All Skagen Beds' mattress toppers can be washed at 60°C.
The mattress toppers are available in many sizes and thicknesses, with a large selection of "cores" and textiles.
"Naturlatex" is very popular, containing more than 90% liquid latex. Through its open cell structure, non allergenic, natural latex is ideal for absorbing the moisture that the body naturally releases during sleep.
The shared mattress topper is designed specifically for adjustable beds, for those who want a full-sized mattress topper without a join at the centre of the bed. The upper portion of the mattress topper is split, allowing the bed head to be raised and lowered without disturbing your partner.