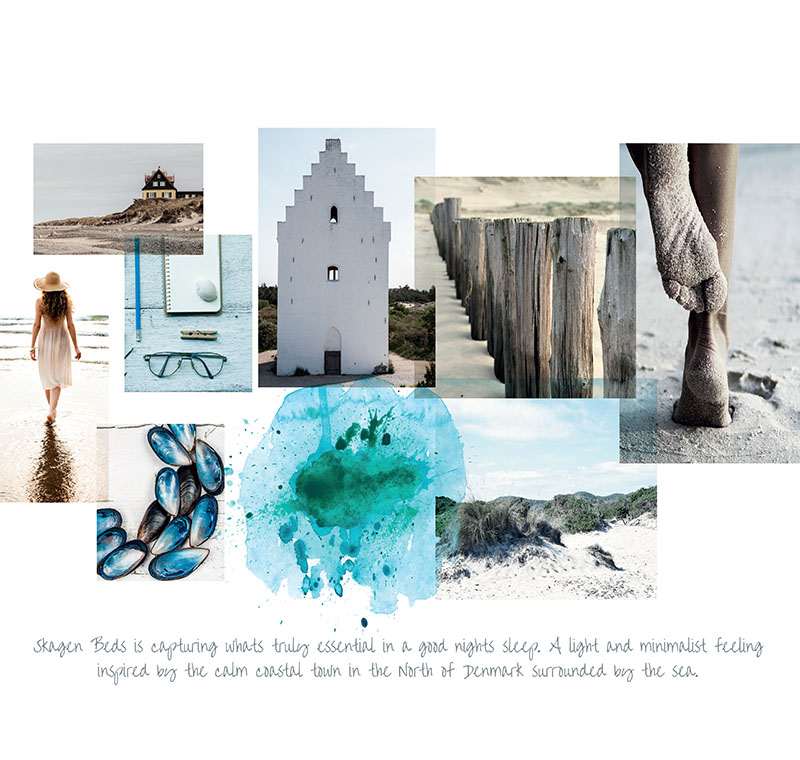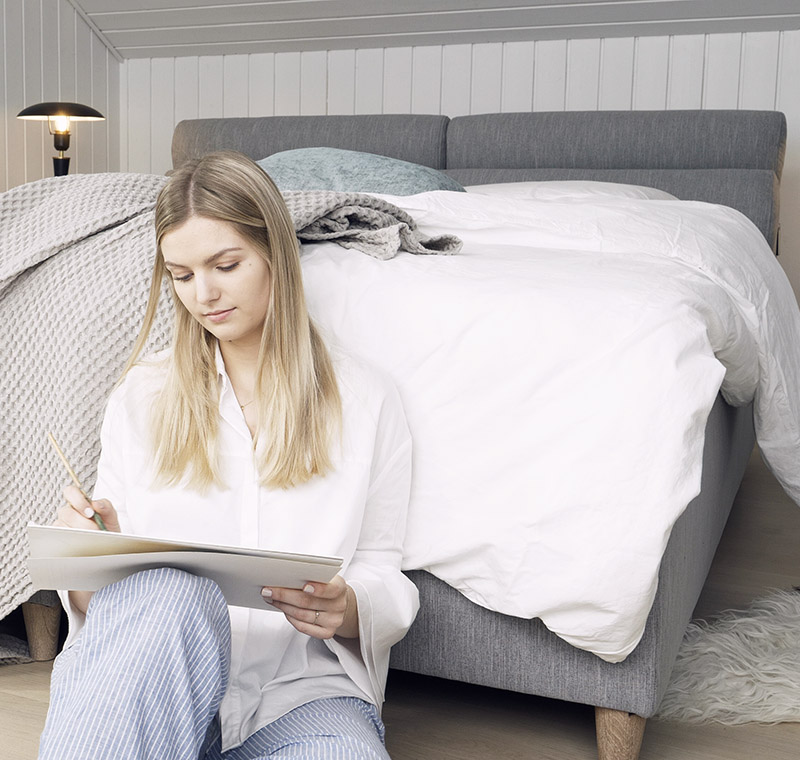 About Skagen Beds
Sleep is vital for us. If we don't get enough sleep, our ability to make decisions and conduct ourselves socially is reduced significantly. It is not always easy to find peace and quiet in our modern world, and the demand for being accessible via our mobile phones and social media seems to be increasing with time.
Skagen Beds are made by the family owned Danish furniture manufacturer Hjort Knudsen which has its headquarters in Denmark near the sea. We have been manufacturing upholstered furniture since 1973, distributing throughout Northern Europe and at present we have approximately 2,200 employees. With Skagen Beds, we want to provide our customers with a good night's sleep to create a restorative experience, in the same way a stroll by the shore and being out in nature can restore our vitality.
We work with professional bed designers with many years of experience within bed production. Together, we develop mattress qualities and options for mattress toppers in a range that encompasses every need.
In addition to the many options within mattress and mattress topper qualities, the Skagen Beds concept also offers various features for headboards, e.g. an electric adjustable neck support which helps to make your bed a relaxing refuge – even during the daytime.
At Skagen Beds, we believe that a bed should provide the best sleep quality, last for many years and provide daily enrichment with the design you have customised.